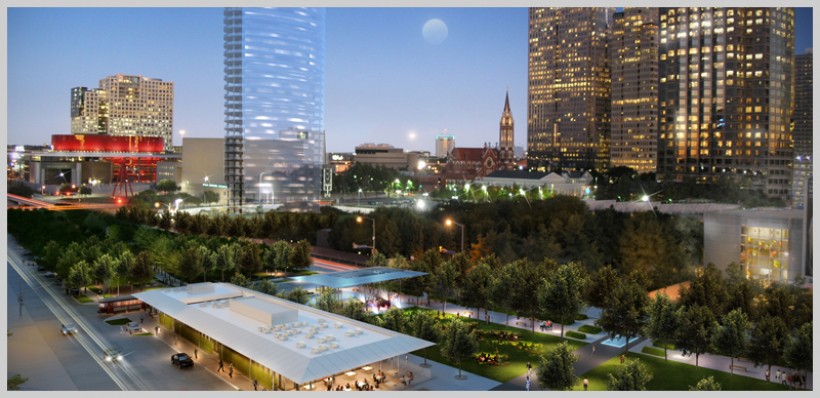 Miyama Parkside's view of Klyde Warren Park.
The Park is arguably the grandest jewel in the crown of Dallas' booming Downtown Arts District.
Share a zipcode with Dallas' business elite!
Newly upgraded lobby
Updated, modern interiors create a clean, polished atmosphere.
The bright, inviting lobby area is welcoming and easy to navigate.
A blank canvas for your office design needs.
Sweeping, unobstructed views of the Downtown Arts District.
Put your mark on Miyama Parkside!
Miyama Parkside overlooks the Downtown Skyline.
Other amenities include:
Children's garden and playgrounds
Reading area
Wi-Fi access
Street and valet parking
Water features
Botanical gardens
Outdoor movie screening events
Art Exhibitions
Local Festivals
The Park
Hailed as "one of the most ambitious community development projects in Dallas' history," Klyde Warren Park is an urban oasis just steps away from Miyama Parkside. The park provides abundant recreational opportunities with game and sports areas, shaded walking trails, restaurants and a performance pavilion. Amenities ideally suited to impress clients also allow for a quick work-day or evening escape. Exemplifying cutting-edge environmental design, the Park minimizes downtown pollution, prevents erosion, and sequesters carbon emissions, creating an invigoratingly healthy atmosphere for your employees and clients.
For more information please visit www.klydewarrenpark.org.